Today's Interview Chinatsu
Chinatsu (Nickname: Chi-Chi)

20 / college student

期間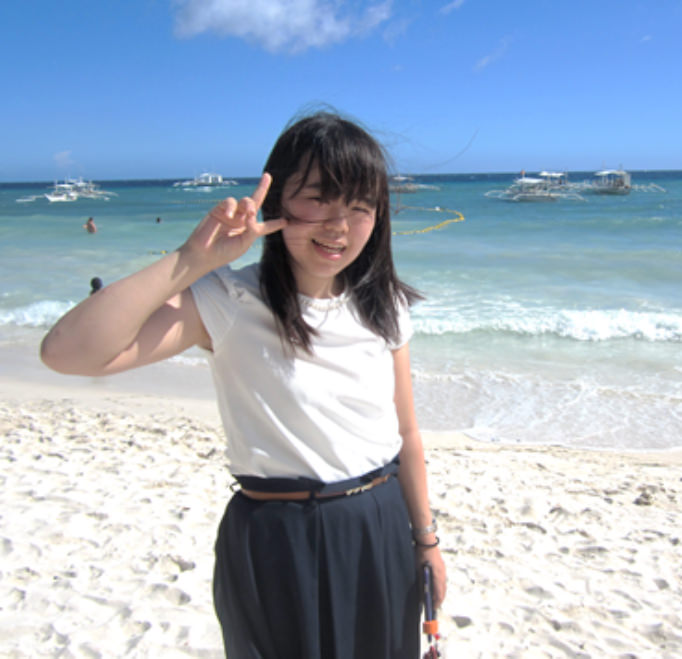 Hello! I'm Jing-Jin.

I would like to introduce you a cute & energetic girl, Chi-Chi, today. She has studied in Howdy for five months. It is a pity that she will graduate from Howdy recently. Let's see the life experience in Howdy from her!
Introduction
Hi, everyone! I am Chi-Chu, I am 20 years old. I will be a college student, and my major is tourism in college. Although I am very sad that I will leave Howdy recently, I still have to go back to Japan to finish my schoolwork.
Why did you come to Philippines to learn English?
Before coming to Howdy, I didn't like to speak English because I felt very nervous while speaking English. Therefore, I want to improve my speaking skills. I heard that there are some ESL schools that provide man-to-man courses. I think it is a good way for me to speak English in a long period of time.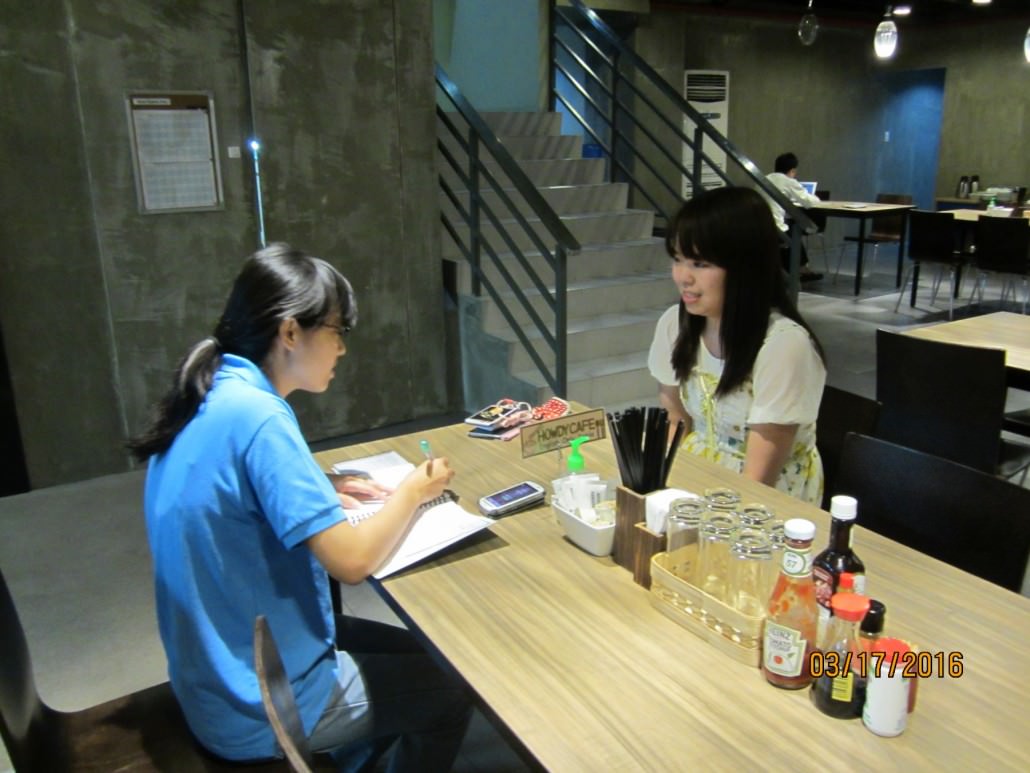 Why did you choose Howdy?
I had studied in the other ESL school in Cebu three years ago. I didn't like the environment of that school, especially about the meals. So, I asked my agent if there are some options to choose. My agent proposed Howdy to me.
What have you learned in Howdy?
English, of course! (LOL) While studying in Howdy, I am able to meet all kinds of people, for example, the ones who have different jobs or ages. It is very interesting to communicate with each other, and I am very happy to be able to talk with foreigners in English. Moreover, the speaking errors are acceptable and tolerated in Howdy.
Do you think that your English skills are improved in Howdy?
Yes, I just spoke simple sentences like "How are you?" and "Thank you." before coming Howdy. I think my English skills are improved very much after studying in Howdy.
What are the advantages to study English in Howdy for you?
I think all teachers are very nice, and the courses are very interesting, no matter the man-to-man courses or the group courses.
Do you enjoy your life in Howdy?
Yes, Howdy provides many activities for students, like oslob, diving, island hoping, and etc. I am able to make lots of new friends during those activities.
Will you come back to Howdy if possible? Why?
Yes, I will come back to Howdy during my summer vacation for two weeks with my sister. I would like to come back to Howdy because the teachers, the environment, and the facilities in Howdy are all good.